Lasertex Co. Ltd is R&D Company established in 1989. Laser Laboratory of the company conducts scientific investigations and R&D projects. Lasertex Ltd supplies measuring equipment for geometry testing of CNC machines, CMMs and CNC lathes. Various types of laser interferometers and precise laser systems produced by the company enable measurements of the positioning of linear and rotational displacements, measurements of straightness, perpendicularity and parallelism of the axis, measurements of surface flatness and volumetric accuracy of machines.In 2002 the Firm won State Prize of Prime Minister for Research and Development Achievements.
Product development history 
The products and solution developed by Lasertex are the result of more than 30 years of the company's scientific research conducted in collaboration with Wrocław University of Technology. The results of cooperative investigations were published in over 30 articles in scientific journals and conference proceedings. The Laser Laboratory is equipped with unique arrangement for testing and certification of the laser frequency repeatability and stability. In 2001 the Firm won State Prize of Prime Minister for Research and Development Achievements. The former main product of the firm – laser interferometer LSP30 – was the most commonly used laser measuring system in Poland and was exported.
Lasertex is a great practice and research platform for student from Poland, EU and all over the world. We provide student diploma, doctor dissertations and research works carried in Wroclaw University of Technology along with Lasertex.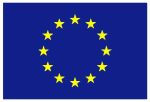 Lasertex Sp. z o.o. company obtained funds from European Union in project "UNION FOR ENTERPRISING PEOPLE – THE COMPETITITVENESS PROGRAMME" for improving production technology of laser interferometer LSP 30-3D. Project co-financed by the European Regional Development Fund.